Carlos Celdran, who made his name as old Manila tour guide and cultural activist, has passed away, his wife confirmed on 8 October. He was 46.
In a Facebook post, his wife Tesa said Celdran died "of natural causes."
"As the family is making arrangements to bring him home, no details can be announced yet. Only that he passed from natural causes.," she wrote on her social media page.
Born on November 10, 1972, Carlos Celdran made his name as the founder of "Walk This Way," a guided tour of Manila's historic district of Intramuros, Binondo, and Quiapo. As a tour guide cum performer, he combined music, visuals and history lecture to immerse tourists into what life was during the Spanish and American colonial period in the Philippines.
On September 30, 2010, Celdran staged a controversial protest inside the Manila Cathedral dressed like national hero Jose Rizal. He stood at the main altar and shouted while raising a placard with the word 'Damaso". It is the name of a priest who is one of the characters in Rizal's novel "Noli Me Tangere."
Celdran interrupted an ecumenical service at the Manila Cathedral to protest against the Catholic Church's opposition to the then Reproductive Health Bill.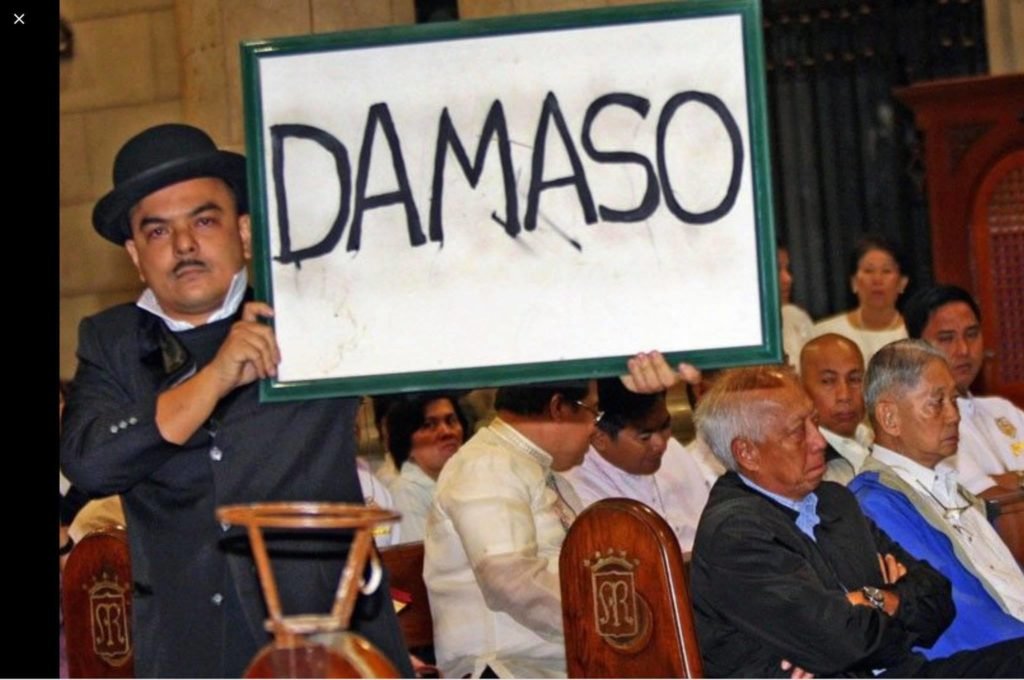 He was later convicted of violating Article 133 or "offending religious feelings". The conviction forced Celdran to go on self-exile in Madrid, Spain in January 2019 after the Supreme Court upheld its 2012 ruling.
---
Read this commentary published in Interaksyon: Why Carlos Celdran was found guilty of 'offending religious feelings' but not Duterte
---
Netizens, celebrities, and politicians paid tribute to Celdran on social media. Vice President Leni Robredo said she will "always be grateful" for the activist's contributions in raising Filipino cultural awareness.
"I will always be grateful for his support and appreciative of his contributions to raising the awareness of our fellow Filipinos regarding our history and culture," Robredo wrote on her Twitter page.
My deepest condolences to the family and friends of Carlos Celdran. I will always be grateful for his support and appreciative of his contributions to raising the awareness of our fellow Filipinos regarding our history and culture. He will be missed.

— Leni Robredo (@lenirobredo) October 8, 2019
The visual and performance artist
A graduate of the Rhode Island School of Design (Painting 1996), Celdran produced works that use the City of Manila as its primary subject and as his stage.
He utilized various artistic processes to express his relationship with Manila, the Philippines' capital city where he grew up. His ideas were rooted in art history and expressed through paintings, installations, performance art pieces and interventions around the city itself.
Celdran has worked as a set designer, cartoonist, illustrator, collage artist, before finding his place as the self-appointed spokesperson and resident artist of Intramuros.
His art has brought him around the world, sometimes with much controversy along the way. His works have been produced on the Off-Broadway stage in New York City as well as censored by the morality police in the United Arab Emirates.
Celdran's most popular work, "If These Walls Could Talk" is a performative experience in the guise of a walking tour, It is a show that fuses historical narratives, video art, and immersive theater to enlighten viewers about Manila's history between the 14th century until World War II.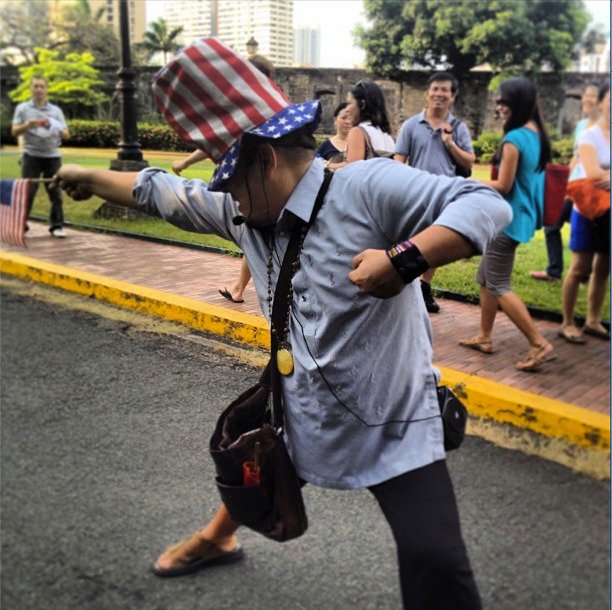 Celdran's longest-running one man show in Manila lasted for 20 years before he decided to go on self-exile in Spain in 2019.
His walking tour has been featured in various travel publications like "Travel and Leisure" and consistently featured as one of the top three things to do in Manila on "TripAdvisor."
Celdran made an appearance in Castlemaine State Festival 2017 in Victoria, Australia where he brought his Intramuros Walking Tour on stage.
"Livin' La Vida Imelda", is a continuation of "If These Walls Could Talk". This one hour and a half long monologue is an architectural and geopolitical adventure from post-war Manila until the present day. "LLVI" has been produced in Toronto, Copenhagen, Penang in 2015, and at the Clurman Theater on NYC's Theater Row in 2014.
This performance work was marked only once by a sobering incident of censorship at Art Dubai back in 2012 where his show was shut down for supposedly "un-Islamic" content. The charges were cleared the same day.
The religious and political critic
Celdran's most shocking work was "Damaso", a performance piece at the Manila Cathedral back in 2010. This work combines the imagery of Philippine National Hero Jose Rizal and that of Father Damaso – the antagonist friar of Rizal's novel, "Noli Me Tangere", that has become synonymous to the historical abuse and impunity of the Catholic clergy.
On September 29, 2010. Mr. Celdran dressed up as Jose Rizal, brandished a placard with the friar's name, "Damaso" and raised it over his head in front of the altar while all the Bishops of the Catholic Bishops Conference were presiding over an ecumenical meeting.
After incarceration and a two-year trial, Mr. Celdran was convicted of Article 133 of the Philippine Penal Code in 2014. He faces one year, one month, and eleven days in prison for "Offending Religious Feelings".
Moving to Madrid, Spain
In January 2019, the renowned tour guide decided to move to Spain due to an aggressive political climate and human rights reasons.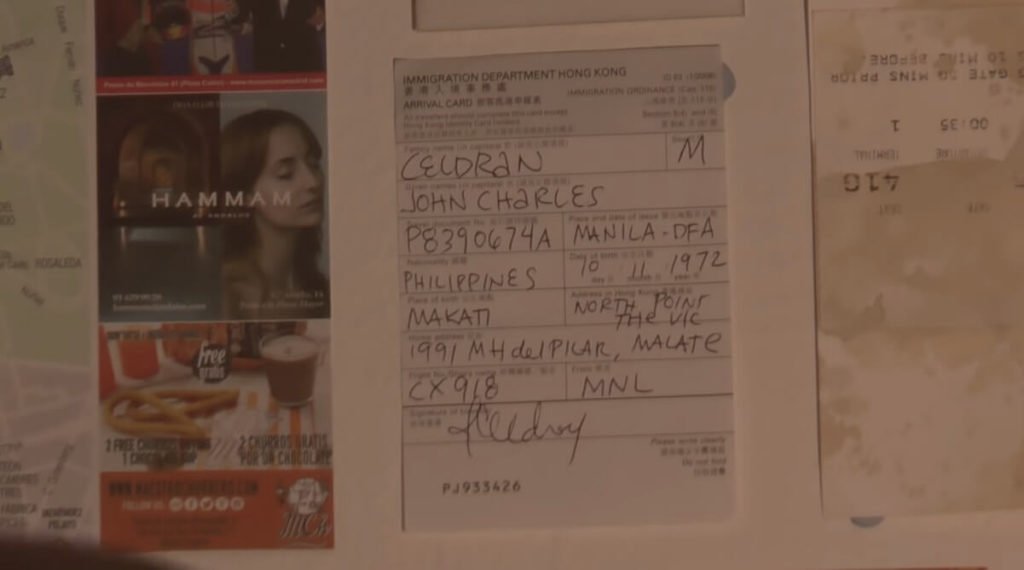 He wrote: "It's been two months since I moved to Madrid and in that time I lost 10 pounds, regulated my blood pressure to a regular 120/80 and achieved a consistent schedule. Mornings are for learning Spanish and noon for museum or park visits. It's followed by cooking a late lunch, sleeping siesta, while evenings are for studio time and diversions. I've also found an apartment, found two volunteer jobs, set up an art studio, joined a gym, met lots of cool Madrileños and made more than a few friends. No traffic, no stress, no trolls, no haters – in both political and art arenas, no political divisions and no white sugar.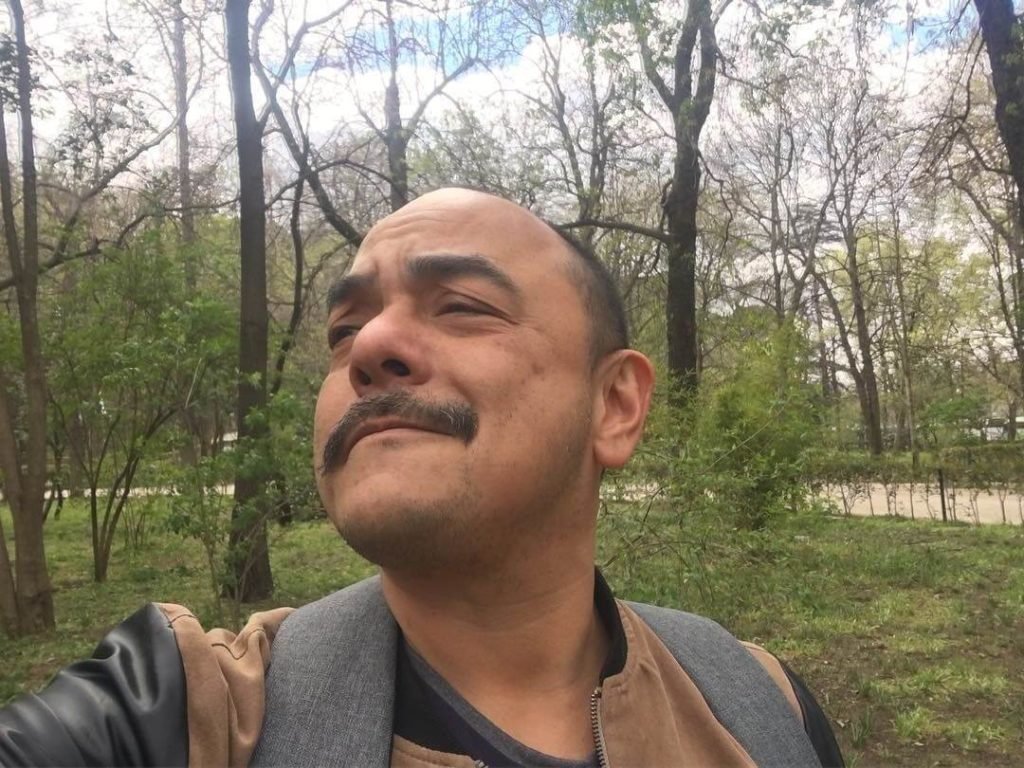 "The Jose Rizal Walking Tour of Madrid"
Much like his Intramuros Walking Tour, Celdran created a guided tour in Madrid retracing the Filipino national hero Jose Rizal's steps.
Here's the itinerary one should expect when joining this walking tour:
Visit places where Rizal strolled, where he dined, where he congregated with other Filipino artists and intellectuals to discuss the reforms of their beloved Las Filipinas.
Talk about Rizal's life, his views, his writings and the state of Philippine-Spanish relations past and present.
Starting at the Museo Nacional de Antropologia before strolling through Retiro Park where participants will have a picnic break by Palacio Cristal before walking back through Barrio de las Letras to see the bar Viva Madrid and Hotel Ingles.
Stop at Atocha/Renfe/Cercanias
The tour ends at 830pm at Calle Echegaray near Plaza Sol.
Celran had a regular weekly tour scheduled when he unexpectedly died.