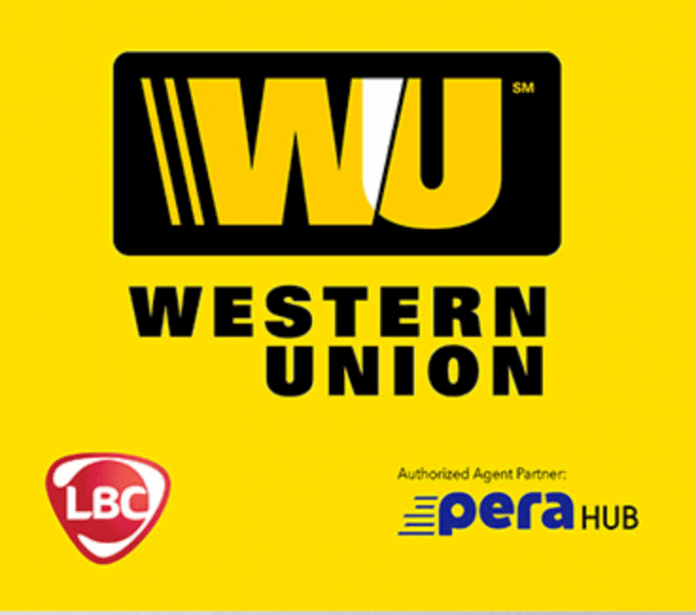 MANILA — Money transfer leaders Western Union, LBC and Pera Hub are hopeful about the continued strength of their tie-up after noting that their performance in the first month "surpassed their expectations".
LBC president and COO, Mike Camahort, in a briefing on October 19 said the volume of remittances in the first month's operation was "very promising" although he declined to give numbers.
"It had surprised us, the volume we had on a daily basis. So come November, December, we expect it to increase further and hopefully surprise us further," he said.
"So we'll see how the trend continues to be able to come up with a better position. So far, for the first month, it has surprised us," he added.
Camahort said the partnership took a year to finalize although talks started about four years back.
He said the continued strength of the tie-up "only means that the partnership is meant to be and the formula is correct."
With the agreement, global payment services player Western Union was able to expand its domestic retail network by 1,200 new agent locations, partly due to the 1,200 LBC branches nationwide, on top of the 5,900 agent locations it had since June this year.
Aboitiz subsidiary PERA HUB, meanwhile, has more than 2,100 company-owned and sub-agent locations nationwide and it provides the services for Western Union with complementary products, such as money changing, bills payment, airline ticketing, cell phone loads, and microinsurance.
Under the agreement, Western Union clients can cash out remittances through LBC branches.
Western Union Country Director for the Philippines Jeffrey Navarro said challenges of the business include compliance with regulations and growing the business and not just the network.
"We are assessing, we are reviewing these regulations but definitely our commitment to our partners in the Philippines, including to the key stakeholders of this government and the regulators, is we will comply to ensure that our license to operate in the Philippines is within the Circulars," he said.
Navarro also pointed out that there are few local brands that operate globally and it is to Western Union and LBC's advantage that Filipinos know these companies, given their presence in the Philippines.
Relatively, with the continued advances in technology, Navarro cited the big opportunity to cater more to the small and medium enterprises (SMEs).
He said payments to these businesses coursed through Western Union, in line with online purchases, are growing.
He, however, declined to give specifics on how much of the remittances come from within the Philippines and from abroad.
"As of now, within the Philippine business, there is a very big opportunity when it comes to SMEs and other retail types of industries and we feel that our partnership with Larry (Ocampo, president of PERA HUB) positions Western Union to be able to capitalize on these," he added. (By Joann Villanueva/PNA)