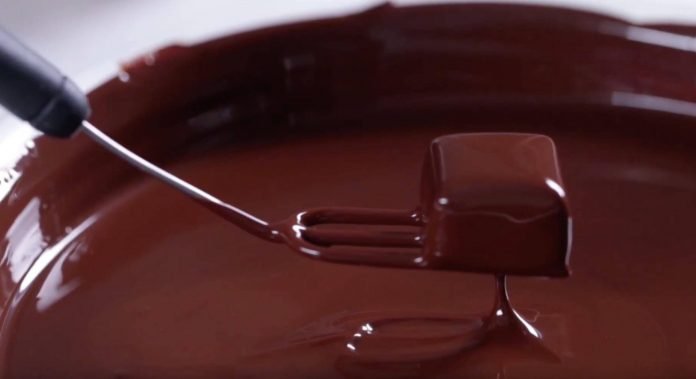 ILOILO CITY — Growing cacao is a serious business, according to the chief executive officer of the Valhrona Chocolates, who joined farmers and other stakeholders for a two-day conference in this city which ended on October 6.
In an interview at the "Cacao link: Technology and Business Conference," Benjamin Figarede, who travelled all the way from France, said that he received cacao (cocoa) samples through the help of the Department of Trade and Industry (DTI).
"My presence here is to discover cocoa from here and the whole industry and seek for purchase and partnership opportunities for the future," he said.
The Philippines was not listed as among his company's current sources for processed cocoa. However, he eyed to source between 50 to 300 tons of processed cacao starting this year up to three years.
"There's a strong possibility that cacao from the Philippines will be a great projection in the future. You have just learned about the process of doing good quality and apply it strictly; what needs to be one and be serious. Cocoa is a serious business," he said.
"It seems a very good industry is rising," he added.
Meantime, Valente Turtur, chairman of the Philippine Cacao Industry Council, said that Panay Island has a "great potential" for cacao.
He underscored that Ilonggos are known to be industrious and a lot of them even went to Mindanao to look for farms to cultivate.
He cited that a huge area in Panay can be potential for cacao, particularly those that were once planted with sugarcane but now are just left idle.
A cacao geotagging done by the University of the Philippines in the Visayas with the help of the German Cooperation revealed that Panay Island currently has 252 cacao farms with around 197, 718 trees.
Turtur is expecting that more farmers will embark in growing cacao in the next two to three years. He said that for commercial purposes, one needs an area of more than five hectares but they could also start with half or one hectare.
He said the market for cacao is growing. In the Philippines, demand is around 50,000 metric tons but the supply is only around 12,000 metric tons.
"We import much of these cocoa preparations (processed cocoa), ready to consume from Malaysia and Indonesia. It's ironic that we have good fertile soil, we are more advanced in technology but it seems the awareness is lacking," he said.
The Asian market, meanwhile, grows between 7 to 11 percent annually while the world market is at two percent.
"The market is there and it is stronger not only for consumption but for cosmetics, medicinal products. There is potential and there is a positive outlook in the market," he cited.
The two-day conference tackled nursery establishment, post-harvest processing and chocolate making. There was also a hands-on demonstration on plant propagation and chocolate making culminating with a chocolate tasting.
Turtur emphasized that they are not only after cacao farmers growing the commodity but ensuring that they produce fine cocoa flavor.
"We want to inspire Ilonggos to go into quality. This Valhrona will buy beans that are of fine flavor. Since the western Visayas is starting, I want them to start right," he said.
"It's a blend of different varieties that will make the Philippine variety unique and also due to an application of good agricultural practice and nice postharvest that will meet the requirement of having fine chocolate," said the Valhrona executive.
Meantime, Iloilo Governor Arthur Defensor, Sr. said that the province has allotted Php10 million to help cacao farmers.
It was announced by DTI regional director Rebecca Rascon that the Department of Agriculture had also huge funds appropriated to support the industry. (Perla Lena/PNA)