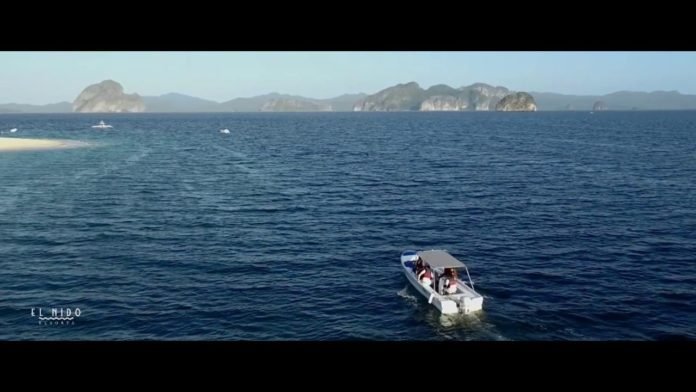 PALAWAN, May 26 — Philippine Consul General Bernardita L. Catalla led a delegation of Hong Kong-based consular officials and businessmen to Manila and El Nido, Palawan from April 19 to 23.
In Makati City, the delegates toured the private Ayala Museum's dioramas for a comprehensive visual approach to Philippine history, as well as the special archeological exhibition, "Gold of Ancestors: Pre-Colonial Treasures in the Philippines", which serves as a testament to the Filipinos' rich ancestry and inherent craftsmanship.
Visiting El Nido, Palawan for the first time, the delegates spent three days at the exclusive El Nido Lagen Island Resort, where they swam in pristine crystal clear waters, went on a sunset cruise, and enjoyed snorkeling and kayaking during the island-hopping tours at Big and Small Lagoon, Miniloc Beach, Dibuluan Beach and Snake Island.
Related video
The participants also toured the Cudugnon Cave, as well as hiked the tropical forest on Lagen Island before going on a swim at the exclusive cove of the resort. The delegates described El Nido as "truly paradise".
The highlight of their experience was the open-air feast carefully prepared by the Lagen Island Resort staff on a sandbar at low tide where they feasted on specially prepared charcoal-grilled seafood and meat. They danced to live acoustic music under the stars to Filipino folk tunes accompanied by the sound of the calm waters of Bacuit Bay.
They concluded their resort stay with what one of the guests called a "once-in-a-lifetime experience": a "lights-off" night boat cruise while gazing at the night sky and marveling at silvery bioluminescent planktons almost as if escorting the boat on the way back to the resort.
On a side event in Manila, an exclusive lecture on South Sea pearls was arranged by Philippine bijouterie Jewelmer Joaillerie. The delegates also visited their shop at Peninsula Hotel and purchased golden South Sea pearl jewelry as a memento of their spectacular experience in the Philippines.
Related video
By the end of the tour, the delegates who were now fully satisfied, promised to visit the Philippines again with their family and friends.
"We will definitely return to the Philippines again soon for leisure and possible business opportunities," said one of the consular officers participating in the tour, the fifth in a series organized by the Consulate together with the Philippine Department of Tourism since 2015. (DFA-PR/PNA)