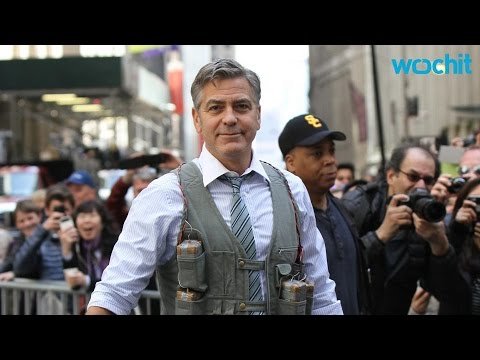 George Clooney surprised New Yorkers over the weekend when he went for a walk around town.
Clooney is currently in New York working on new movie Money Monster. He turned heads when he left the set and went for a walk in costume with his wife Amal Alamuddin and their dog.
The Hollywood actor was pictured walking around wearing a vest strapped with fake explosives.
Money Monster is directed by Jodie Foster.
The movie also stars Clooney's Ocean's Eleven co-star Julia Roberts. It is due for release in 2016.